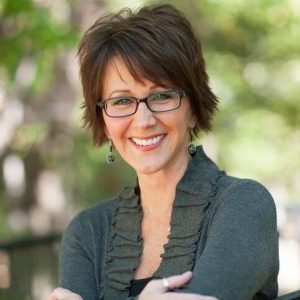 If you want to be a writer, you must first fall in love with reading.  My love affair began when my mother and grandmother captivated and enthralled a preschool girl with Dr. Suess books and fairy tales. When I learned to read on my own, my first "big" book was Charlotte's Web and then Stuart Little.  The hook was set; I was a bibliophile for life.  I read everything I could get my hands on, age-appropriate or not.  In our home, nestled in a bookcase that had been painted and repainted, as was most of our repurposed furniture, a collection of Reader's Digest Condensed Books took up space next to an old set of Encyclopaedia Britannica.  I consumed abridged versions of The Good Earth, Grimm's Fairy Tales, Tom Sawyer, Huckleberry Finn, and many others.  It was around this time when my aunt (a school teacher) gave me The Chronicles of Narnia; they will always remain among my lifetime favorites.  Then came Nancy Drew, The Little House on the Prairie series, and any works of horror or science fiction I could find at the library.  When I was twelve, I read No Blade of Grass, a post-apocalyptic novel, then shortly after, The Omega Man (I Am Legend) – thus my lifetime love of the post-apocalyptic genre was cemented.  (I remember calling in sick to work so I could finish The Stand.)
I don't have the credentials one sees in the bios of many authors.  I don't have advanced degrees in literature, nor any 'professional' writing experience.  Everything I've learned about writing has grown from my love of reading.  I began my writing career at the tender age of seven, when I wrote a play for my third-grade class.  It was not an assignment; I did it because I discovered I loved creative writing as much as I loved reading.  I received a children's typewriter the next year, and countless short stories followed: romance yarns about my sister's fictional trysts with Donny Osmond (our bedroom was wall-papered with his posters), a work of horror about murdering my brother (who tormented me by sitting on my head and passing gas), and many others I don't remember.
In my teen years, I wrote some really awful poetry, and then some not-so-awful short stories over the next couple of decades.  I finally got serious about writing a few years ago.  The timing felt right, and I was able to slip into the habit of sitting down at my keyboard every day and cranking out some fairly decent prose.
My first published novel, Secrets Under the Mesa, began as a short story.  I decided it had some legs and went with it.  The inspiration for The Troop of Shadows Chronicles emerged from two directions: my love of post-apocalyptic fiction, and a recent interest in disaster preparedness.
Stephen King says, "Talent is cheaper than table salt.  What separates the talented individual from the successful one is a lot of hard work."  I love this quote and I agree with it, but I would add that writers are born – you either have it or you don't.  If you do have it, it takes a lot of work to become good at it, and even more work to finish what you begin.
I hope you'll enjoy my novels.  I wrote them for fellow book lovers just like you.
I live in the suburbs of Dallas, Texas, with my husband and two spoiled rotten dogs.