Nicki Huntsman Smith's newest series. A supernatural horror thriller!
Jillian's new normal — a life on the run and a blaze-orange bullseye on her back. When supernatural creatures realized she could see them, she became Monster Enemy #1. The price she pays for being special? To be haunted and hunted and never allowed to linger in one place for long.
Jillian's old life as a respected FBI agent lies in ashes, and this new one takes her to the edge of sanity. While she stays one step ahead of the monsters most people can't see, her twin brother Jackson, also gifted with 'monster sight,' is holed up in a secret research facility where the fiends and ghouls can't reach him.
But they can get to her…if she slows down, gets careless, or stumbles into a demon lair.
Jillian's only hope is to stay off their radar long enough to master the art of monster-killing.
There is no escaping this new, terrifying reality. If she wants to live, she has to fight. And if she wants to get her normal life back, she must kill them all.
Demon Chase is a thrilling, fast-paced horror story by Nicki Huntsman Smith (author of the Troop of Shadows Chronicles and more). Do you like scary books? Are you a fan of horror-genre authors like Clive Barker and Stephen King? Grab the first book in the riveting new series, A Monstrous Dread, and embark on a white-knuckled, roller coaster ride!
Jillian barely escaped Forsaken Harbor, Alaska, in one piece. Now, she finds herself in rural Wyoming, settling into a hundred-year-old house filled with musty old furniture and an antique doll for a roommate. Surrounding her in all directions are acres of hay, desolate prairie, and a cornfield long overdue for harvesting…and overseen by a decrepit scarecrow. It's the perfect setting for a spooky Halloween, until strange and terrifying episodes begin to happen.
What has she stumbled upon in the Wind River Range? What happened here generations ago that resonates so powerfully in the region and compels the residents to behave in bizarre and alarming ways?
Should she leave now while there's still time? Or stick it out and learn more about the dangerous and mystical supernatural world that upended her life a year ago?
Jillian Beaufort is not quitter. You can bet your last bottle of Sam Adams she'll find some answers…or die trying.
******
Jackson, no longer a prisoner of the Rosalind Project, but rather a willing ally, joins forces with Dr. Walter Richter and his beautiful and brilliant daughter, Dr. Stacey Richter. Utilizing resources Jillian can only dream about, Jackson and his new partners embark on a quest to identify monsters and unmask demons. The scientists want to study them, but Jackson has different plans.
He has been grappling with monsters far longer than anyone else, and he knows one truth better than anyone: The only good monster is a dead monster.
******
Troubled Spirits, Book Two in A Monstrous Dread series, is a white-knuckled thrill ride that will take you deeper into the terrifying world of Jillian and Jackson Beaufort. Don't get left behind!
There are no zombies here! But lurking within the pages of this creepy short story collection is every other type of ghoulish creature a horror enthusiast could want.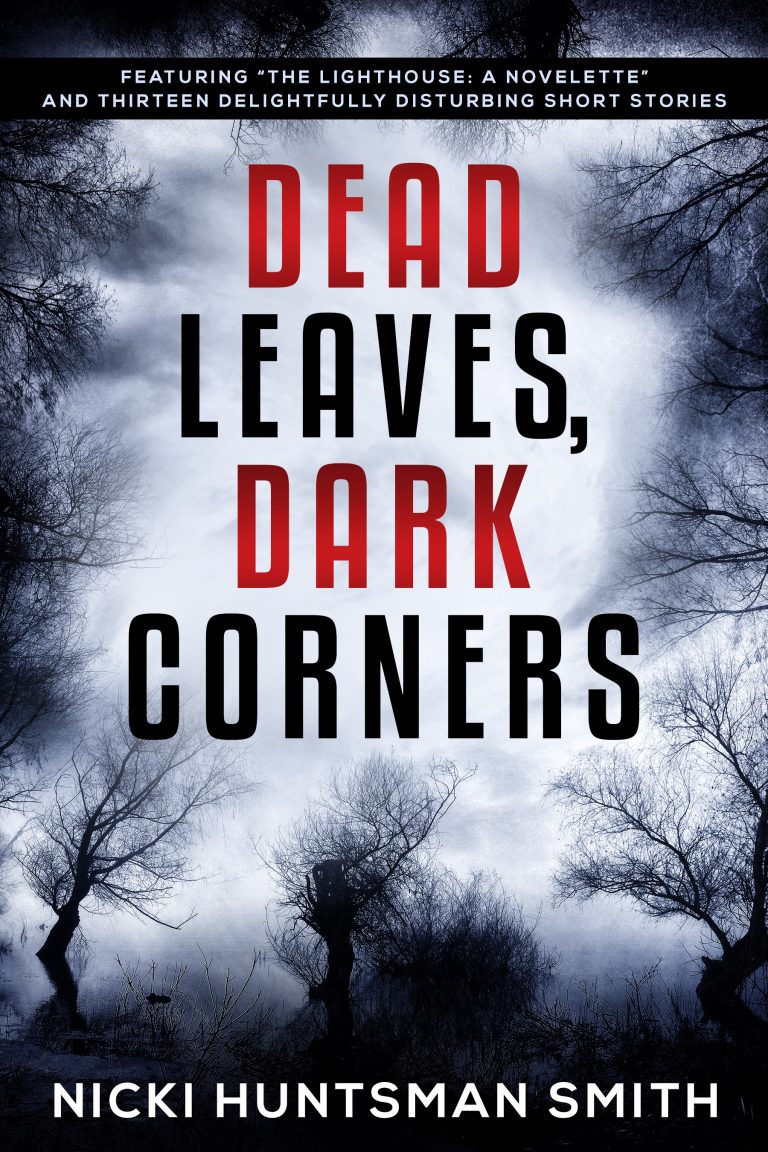 Do you love monsters?
We have plenty.
Are demons your thing?
You have your choice of the amusing type or the kind that will make you go insane.
Men in Black? Check.
Cannibals? Yep.
Serial killers? We got 'em. There's even a witch thrown in for good measure.
The settings in this collection range from a decaying urban city to a sinister lighthouse island…from an isolated forest to a decrepit gas station in the Arizona desert…from a suburban kitchen to a Walmart parking lot.
What good thing ever happened in a Walmart parking lot?
MONSTERS: Will Sloan Darkblade save humankind from an insidious invasion?
ROAD KILL: Two men meet in the desert, and they both have a story to tell.
FERAL: A future dystopian society can't contain their pest problem.
BURDENS: The consequences of ugly words seen through the eyes of a child.
DUDES: Whiskey shots and a harmless game. What could go wrong?
TOIL AND TROUBLE: An homage to Mother Nature and Halloween.
PREDATORS: A serial killer's luck was bound to run out.
A GOOD HOST: Teenage girls can exhibit horrible behavior…now we know why.
POMP AND CIRCUMSTANCE: An obsession with fried food may be harmful to one's health.
ANCESTRY: You might think twice before spitting into that DNA test tube.
THE BUNKER: A modern retelling of an Edgar Allan Poe classic.
WYVERN: Flying beasts make for a good story…if you survive to tell the tale.
DECISIONS, DECISIONS: The ripples of insignificant decisions can transform into tsunamis.
THE LIGHTHOUSE: A NOVELETTE: Would you spend sixty days alone on an uninhabited lighthouse island with no electricity, no comfortable accommodations, and no contact (at least of the human variety) with the outside world? Here's one man's story.